Having trouble figuring out what decorations to buy, and things to have in your home for Spring? Worry no more! Read this article for quick and easy items you can add to your home to bring the Spring love into your home.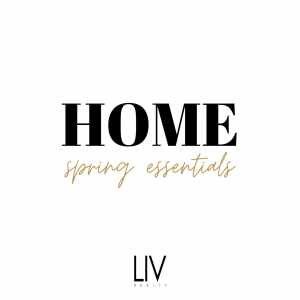 Six things you can do right now for your home!
Throw Pillows! – A cute and fun way to bring colors and different textures into your home! They can be placed anywhere and everywhere, so it is a great choice!
Cheese Boards – Perfect when entertaining guests. Pull out the cheese board and now, it is a party!
Umbrellas – We know that April showers bring May flowers, so be prepared for the rain with cute and stylish umbrellas!
Dress – Perfect for those Sunday family outings!
Camera – A must to capture the lovely moments between you and your loved ones this season!
Florals – Of course, you need flowers! Bring the outside in with gorgeous bouquets of flowers all throughout your home.