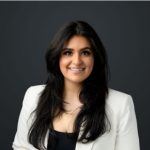 Vicky Djavaherian
MSM, MBA, REALTOR®
About me
Vicky Djavaherian is a native of Texas and has lived throughout the metroplex in Plano, Frisco, and Dallas. Vicky was raised into a real estate family while witnessing major developments, architectural ingenuity, and buildout of luxury single family homes, she quickly learned the demand and need, in targeting surrounding cities. Vicky's diversified involvement has created many positive experiences when representing sellers and buyers in real estate. Observing the family business has developed her decision in making an industry leap into real estate. She decided to follow her true passion allowing her charisma and dedication to help propel her reputation and experience as a qualified real estate agent.
As a REALTOR®, Vicky is determined to guide her clients with making the most important decisions, specifically with buying or selling a home, she will help her clients understand the market and maximize the value of properties by providing key data points and marketing strategies that are unique to the LIV Realty Team. Vicky's business style encompasses a combination of instinct and business acumen, knowledge of the law, and codes of ethics in real estate. Her keen ability to listen, anticipate clients' needs and exceed their expectations helps distinguish her as a trusted resource. Some of Vicky's top qualities are special attention to details and unwavering work ethic. She prides herself in having the utmost regard for her clients' confidentiality and privacy. Vicky believes the best way to serve her clients is to have communication by always being available to her clients.
As a full-service Realtor® who prides herself on offering a true concierge-style service, Vicky handles every aspect of the real estate process from identifying the best opportunities coming to the market to skilled negotiations that optimizes her clients' investment dollars and everything in between including staging, home improvements, and even movers. Her knowledge in marketing and technical abilities allow Vicky to refine her clients' searches or position them for the best market exposure while her pleasant personality and honest and transparent demeanor make her a pleasure to work with.
Vicky holds a Master's of Science in Management and a Masters of Business Administration with concentrations in Strategy and Entrepreneurship from Cox School of Business at Southern Methodist University in Dallas, TX. During both programs, Vicky joined a Business Leadership Group in order to enhance her curriculum in strategic communication, conflict resolution, and leadership.
Outside of Real Estate Vicky enjoys working out, doing yoga, cooking, watching shows, driving sports cars, and playing fetch with her goldendoodle Bruno.
Vicky is your well respected and trusted Real Estate Agent.
Buy, sell, build, and invest with Vicky!