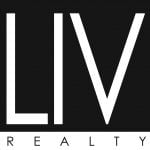 Pasha Djavaherian
BA, CHMS, CNE, CRLS, e-PRO®, NHC, PSA, REALTOR®
About Pasha Djavaherian
Pasha Djavaherian, who is born into a family of real estate architects, developers, and investors, is a REALTOR® whose practice of residential and investment real estate is heavily influenced by his core values of; integrity, service, respect, and unity. Pasha's hardworking style combines effective communication, business acumen and unparalleled customer service with practical knowledge and an inventive marketing action plan to consistently produce winning results for his clients. Representing buyers and sellers across North Texas and Dallas he goes through every detail of the home buying and selling process with his clients, making them feel safe, secure, and well-represented every step of the way. Pasha's work ethic is a result of his comprehensive understanding of the minutiae of a real estate transaction. His insight is a unique blend of big picture strategy and critical daily details, with trust and honesty forming the core of every client relationship. For Pasha, providing great service means producing strategies that capitalize on market trends, strong contract knowledge, skillful negotiating, problem solving and an organized approach to the entire process. Pasha strongly believes that communication and availability are the two most important aspects of a successful and healthy real estate agent's relationship with his client(s).
When buying, selling, and/or renting a home, you want a professional that you can TRUST. Pasha is an agent who understands how to get results and offers the commitment, dedication, and performance you can count on in today's challenging and pivoting market.
Pasha received his bachelor's degree in Psychology and minor in Business from The University of California Irvine. His community involvement includes volunteering at the Baylor Health Awareness Fair and other community outreach programs.
As a proud son and brother, Pasha enjoys family time, working out, sports cars, reading, cooking, interior design, art, architecture, and the history channel.
Pasha Djavaherian is your true, "ONE SOURCE," Real Estate solutions provider!
Client Reviews
"I recently had the pleasure of working with Pasha when looking for an investment property. From day 1, Pasha was extremely responsive and had great suggestions for apartments to view based on what I was looking for. All throughout the negotiations and closing, Pasha were there handling any issues that may have risen. If the time ever comes when I will be looking for a new property, there isn't any question on who my realtor will be!"
-Elham Okhovat
""It was a very difficult decision for my wife and I to decide to put the house our babies were born in on the market. But we knew that we were going to need more space as they grew up. Pasha was there every step of the way to ensure the whole process was as smooth as possible. He provided excellent feedback before the listing went up of what was needed before listing. His communication is off the charts. From listing to close we were done in right at a month. We really do appreciate all the assistance he provided in getting the house sold for us. I would highly recommend his service to anyone looking for a dedicated realtor that is there for you. Thanks again Pasha!!"
-Ian McAlister
"Pasha was very professional and a pleasure to deal with . Would recommend to friends and family. Thanks again for your all your help!"
-Sam J.
"Pasha Djavaherian is very knowledgeable in his practice/scope of Real Estate. He has great communication skills & always kept me in up to date through the whole process of purchasing my condo at the Azure Condos in Dallas. His approach to Real Estate is driven by years of analytical experience & statistics. Truly a pleasure to work with. I would recommend him for all your real estate needs whether it's from residential, commercial & or investment opportunities. I just referred him to my brother who purchased his house in Dallas with Pasha. Pasha is an A+++ Realtor!"
-Vicky Hassouni
"Pasha helped me find a great house in a short time. He was very easy to work with!"
-Mark Weidman
"Pasha was absolutely amazing to work with. My Fiancé found the house of our dreams in a very tough seller's market. He worked very quickly and was able to get us in the house well under listed value. We never needed anything from Pasha because he was always so proactive and on top of things. We have already recommended him to several friends. Thank you Pasha."
-Derek Martin
"Pasha is always available and is always looking out for your best interest. He is very knowledgeable and will ask the right questions. He was very easy going and most of all a great listener. He found us our first gorgeous home while making the process quick and simple. Definitely worth recommending to anyone looking for their dream home!!"
-Alfred Hassouni
"Home buying can be so such a stressful experience. Pasha helped make the process an easy and smooth transition. He was proactive and would respond immediately to any requests we had. He did a superb job in negotiation for our new home and make us home owners with a speedy and no hassle closing. I was impressed with his accuracy and attention to detail. Thank you Pasha for all your help and may other home buyers be as lucky as us to work with you."
-Lila J.
"Pasha was awesome! He worked with our family to find homes within our budget and most importantly found a kitchen and family room that my wife loved. He listened to our needs and focused on that until we found our dream home. We always knew what was happening step by step. Pasha was a pleasure to work with and we hope to have many more transactions with him in the near future."
-Sean P.
"Pasha was fantastic. He was knowledgable about the market and quick to respond to any questions I had. Pasha was very competent and helpful throughout the process. While responses to our queries were perhaps not as quick as a traditional listing agent who handles everything, he was fast enough to get the deal done. I never felt that we were waiting on a response from him in a time-critical situation. He effectively triages requests and deals with high priority requests immediately. He was also spot on when it came to the correct listing price and got my house to close much faster than I had anticipated. All and all a great experience with Pasha and LIV Realty."
-Ray Madani
"Pasha is an wonderful agent that knows how to listen and understand the need of his client. we were very happy with his work ethic and performance for our property that he leased for us for 2 years. I will not hesitate to ask for his service in near future and recommend him to my circle of friends.Thank you Pasha for your hard dedication."
-Poya Pahlavan
"My fiancé and I were buying our home for the first time which can be incredibly stressful. I cannot express how wonderful Pasha made this experience for both of us! He was readily available to answer any and all questions at any time of the day, and went above and beyond to ensure we were on track. He works around the clock for you, and always has a smile! I would HIGHLY recommend him!"
-Stacie Shidler
"Pasha was excellent to work with! He walked me through the entire home selling process, and was very quick to answer any and all questions. He is able to make recommendations for services I had needed for my home as well. He's very dedicated to the process and always pleasant to work with. He goes above and beyond what is asked which I really appreciated. I would definitely recommend his services. Thank you!"
-Nisha Patel
"Pasha is very professional and proactive. He has a very good knowledge about the market. He helped us a lot to make the right decision. He responded very quickly to all our questions. I was fascinated with his eagerness to help us. He worked for the best interest of us. He stayed very proactive during the closing process. Our closing process was very complicated. However, we were able to close smoothly with his help and guidance. I would highly recommend him to my friends. Thanks Pasha!"
-Jay P.
"Pasha was personable, professional and will go out of his way to help you. We had a great experience working with Pasha. He assisted us throughout the buying process and was very encouraging and patient. Not only Pasha helped us negotiate the price but made himself available during inspection and closing. His knowledge of the real estate business as well as the construction business is remarkable and was an asset in the entire process. Right until I got the keys in my hand He stayed involved and kept us informed at every stage of the process. I highly recommend him to anyone looking to buy or sell their home."